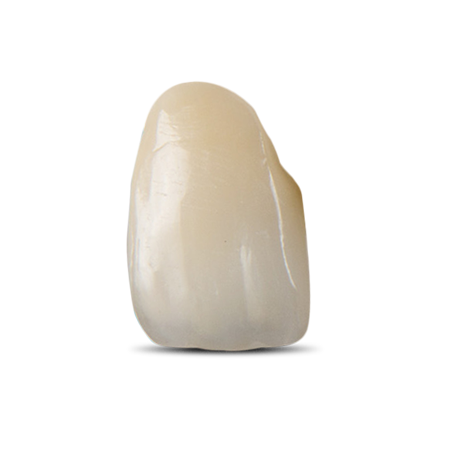 Porcelain-Fused-to-Zirconia
Experience exceptional esthetics for anterior cosmetic cases with our porcelain-fused-to-zirconia (PFZ) restorations. Our skilled team meticulously crafts these crowns and bridges by skillfully layering exquisite porcelain onto a robust, full-contour zirconia substructure. The zirconia substructure's inherent translucency enhances the porcelain's beauty, resulting in a restoration that looks incredibly natural.
Compared to porcelain-fused-to-metal (PFM) alternatives, our PFZ crowns offer numerous advantages. They provide a warmer appearance and an overall improved look, ensuring a smile that exudes natural beauty. With PFMs, esthetic challenges such as discoloration or the presence of dark lines along the gingiva can arise, but our PFZ restorations expertly avoid these issues.
At Perfect Fit Dental Studio, we are dedicated to delivering esthetic perfection. Trust our PFZ restorations to provide you with a smile that radiates beauty and confidence. Our skilled team combines artistry and expertise to create restorations that exceed your expectations. Elevate your anterior cosmetic cases with our exceptional porcelain-fused-to-zirconia restorations and embrace the beauty of a flawless smile.
Features:
Natural-Looking Appearance
Highly Durable & Long-Lasting
Superior Esthetics
Warmer Appearance