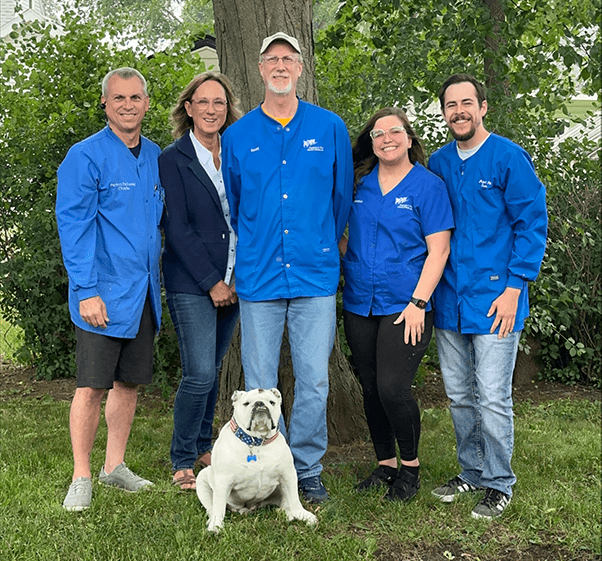 Welcome to Perfect Fit Dental Studio, where we have been crafting beautiful smiles since 1998! Our team takes pride in being a family-owned and operated dental laboratory located in Janesville, Wisconsin. With over two decades of experience, we have been dedicated to creating high-quality, fixed and implant dental restorations that transform smiles and improve lives.
We specialize in offering a wide variety of beautiful restorations, employing the most advanced technology and techniques available. As one of Wisconsin's premier cosmetic and restorative dental laboratories, we have had the privilege of serving dentists and oral surgeons in our local community and throughout the Midwest. Our commitment to the highest standard of quality and esthetics has earned us a reputation for excellence in fixed cosmetic dentistry, including the fabrication of zirconia and titanium custom abutments.
At Perfect Fit Dental Studio, we believe in providing personalized attention to every client we serve. We understand that each case is unique, and we take the time to listen to your specific needs and concerns. 
Our team is responsive, concerned, and dedicated to ensuring your satisfaction at every step of the process. With experienced case planning and a rigorous quality control system, we strive to deliver a final product that you can depend on and be proud of.
Our Founder
Perfect Fit Dental Studio is led by Charles Conley, a visionary in the field of dental prosthetics. Charles is passionate about staying on the cutting edge of technology and advancements in the industry, enabling us to provide you and your patients with excellent workmanship. By constantly evolving and embracing the latest innovations, we ensure that our restorations meet the highest quality, durability, and esthetics standards.
Discover the Perfect Fit Difference:
We invite you to experience the Perfect Fit Dental Studio difference. Join our community of satisfied clients and witness the remarkable transformations that we can achieve together. Contact us today to discuss your specific needs or to schedule a consultation. We look forward to partnering with you on your journey to creating beautiful smiles that last a lifetime.