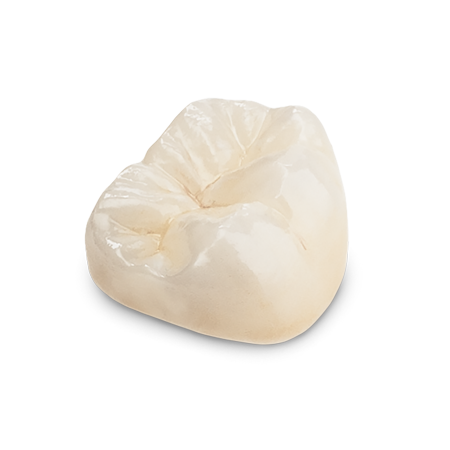 Full-Contour Zirconia
Discover the perfect solution for crowns and bridges with our full-contour zirconia restorations. Crafted from a single block of zirconia, these monolithic restorations combine natural translucency with exceptional strength. At Perfect Fit Dental Studio, we employ the latest CAD/CAM technology to ensure precise margins and contours for every full-contour zirconia restoration we create.
Whether you require an anterior or posterior crown or bridge, our comprehensive range has you covered. Our skilled team also prioritizes the smoothness of the restoration surfaces, enhancing both appearance and the preservation of natural teeth. Designed to endure, these restorations boast high flexural strength and remarkable fracture resistance, ensuring long-lasting performance.
Not only do our full-contour zirconia restorations possess outstanding durability, but they also exhibit lifelike translucency that seamlessly blends with your natural smile. When you choose Perfect Fit Dental Studio, you can trust us to deliver exceptional results for all your full-contour zirconia restoration needs. Experience the perfect combination of strength and aesthetics today.
Features:
Unparalleled Translucency
High Strength & Durability
Easily Adjusted
Digitally Designed & Manufactured