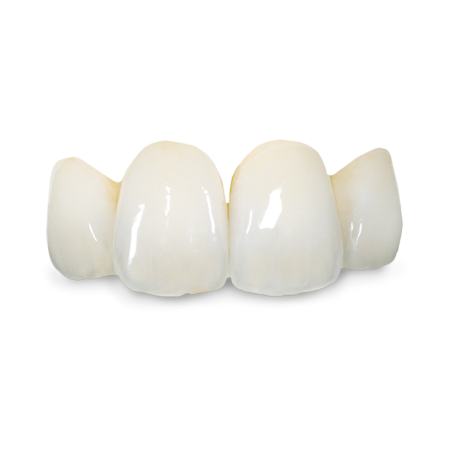 PMMA Temporaries
Perfect Fit Dental Studio stays at the forefront of dental technology, harnessing cutting-edge CAD/CAM technology to design and mill highly esthetic provisional crowns and bridges using PMMA (polymethyl methacrylate). Our PMMA Temporaries offer an ideal combination of durability and aesthetics, catering to a wide range of cases, from single units to long-span bridges and implants.
We understand the importance of maintaining your patients' confidence and safeguarding their prepared teeth during the interim period. That's why our PMMA provisionals are the perfect solution. Our advanced CAD/CAM technology ensures a precise fit, lifelike esthetics, and exceptional durability, giving your patients the reassurance they need while their permanent restorations are being fabricated.
Our skilled team is committed to providing the highest quality temporaries that meet the unique requirements of each case. Whether preserving a single tooth's integrity or protecting a complex implant or bridge, our PMMA Temporaries offer unmatched versatility and reliability.
Features:
Highly Esthetic
Durable Material
Versatile for Various Cases
Protects Prepared Teeth